News
11.29.10
On November 29, 2010 Jerilyn Perine and CHPC Policy Analyst Sarah Watson were invited to give a guest lecture at Harvard's Graduate School of Design. The topic was CHPC's research project rethinking the New York City housing unit for our real population, "Making Room".
A fundamental objective for housing policy in the 20th century in New York City was to eradicate the types of slum housing conditions that had been highlighted by the horrific images in the photographs of Jacob Reis. Reformers began to intervene in the housing market by establishing a set of legal standards for our housing units; from the minimum size, to the shape of rooms, to dictating who should be allowed to live together. But, the existence of such housing standards raises a key policy challenge in this new century: what happens when new populations have alternative housing requirements? If the basic legal standard fails to keep up with the changing city, there are fewer legal, safe and secure housing options that satisfy the financial, social and cultural needs of today's population.
This presentation examined the impact of this issue in New York City, put forward alternative ways to examine real housing need, explored some new housing policy directions to ensure that we can safely and legally 'make room' for our 21st century households and looked at some solutions for this issue found in other cities around the world.
02.09.10
Fires have long plagued the housing stock of NYC and our extensive housing, building and fire codes have been a model to improve fire safety in residential buildings. However, as more and more people are unable to find legal and safe accommodations they resort to living in spaces that do not meet the minimum safety requirements: households living in spaces not legal for residential use and households living in spaces that are utilized in ways that are not permitted.
Illegal occupancy can result in loss of life due to fires occurring where escape routes are blocked and/or illegal partitions are erected which can trap both occupants and firefighters.
CHPC is compiling all NYC newspaper references to fires in illegal dwellings since 1996. There is no single source for incidents of illegal occupancy in NYC. The events listed below made their way into newspaper stories and do not represent all fires that may be associated with illegal occupancy:
April 2011
The Mortgage was Like a Shell Game
Fatalities: a 12 year old boy and his parents
Where:  2321 Prospect Avenue in the Belmont section of the Bronx. "On Monday morning, when a fire in the building killed three people who lived on the top floor, it was a warren of rooms nested inside rooms. As the stairway roared with flames, illegally built walls blocked access to the fire escape for Manuel Lopez and Christina Garcia and their 12-year-old son, Christian Garcia."

February 2010
Violations Are Found at Building in Brooklyn Where 5 Died in Fire
Fatalities: 5 Guatemalan men
Injuries: 1 – a baby suffered a fractured skull
Where: 2033 86th Street in Bensonhurst. Investigators from the Buildings Department found that apartments on the second and third floors were illegally subdivided, including a two-bedroom apartment that had been converted into four units.
Additional reporting: Initial report – New York Times
November 7, 2009
4 Are Killed in 2 Fires in Queens and Brooklyn, New York Times
Fatalities: 3 Bangladeshi men:  Sd Jahan, 31; Abdul Kuddus, 24; and, Biswajzit Das, 25
Injuries: 4
Where: 42-40 65th Street, the site of a two-family home in Woodside, Queens that was illegally converted into a five-family residence, with five kitchens and five bathrooms, and subsequently divided into seven rooms for single occupancy, with residents, totaling 10 people, sharing bathrooms and kitchens. The fatalities took place in the basement apartments, of which there were four.
Additional reporting: New York Post, New York Daily News.
November 7, 2009
4 Are Killed in 2 Fires in Queens and Brooklyn, NewYork Times
Fatalities: Philip Salvadone, 43
Where: A boarding house on Hale Avenue in Brooklyn where six men lived.
March 7, 2007
8 Children Are Among Dead in Bronx Fire, New York Times
Fatalities: 9 total, eight being children ranging in age from infants to 11-years-old:  Fatoumata Soumare, 45, the mother of three of the dead children, Djibril Soumare, age 3, and 7-month-old twins, Sis and Harouma; and, five other children from a second family, Diaba Magassoa, 3; Mahamadou Magassa, 8; Bilaly Magassa, 1; Bandiougou Magassa, 11; and Abudubucary Magassoa, 5.
Injuries: 19, including four firefighters, an emergency medical work, and other residents of the house
Where: 1022 Woodycrest Avenue, the site of a three-story, 100-year-old wooden home in the Highbridge neighborhood in the Bronx where three families totaling 22 people, comprised of 17 children and five adults, from the West African nation of Mali lived.
Additional reporting: New York Post.
January 23, 2005
3 Firefighters Killed in Bronx and Brooklyn, New York Times
Fatalities: Firefighter John Bellew, 37, of Pearl River and Lt. Curtis Meyran, 46, of Long Island
Where: 236 E 178th Street, in the third and fourth floor apartments of a building in the Tremont section of the Bronx. The blaze started on the third floor, where a three-bedroom apartment was converted into a five-bedroom apartment; and, the blaze spread to a fourth floor apartment that also had extra rooms built into it as well.
Additional reporting: New York Times.
April 2, 2003
Overcrowding Cited in Fire That Killed 4 In Brooklyn, New York Times
Fatalities: 4 victims:  Roger Prophete, 79; Volcy Joseph, 59; Marcel St. Jour, 22; and, Chrystal Lee, 13.
Where: 2586 Bedford Avenue, the site of a three-story building in East Flatbush, Brooklyn that had been illegally converted into five apartments with at least seven families living there total.
Brooklyn fire kills 2; 1 hurt
Fatalities: Shawn Price, 32, and Robert Hunter, 24
Where: 230 India Street, the site of a three-story brick building in Greenpoint, Brooklyn.  It is believed that the owner illegally converted the building into single rooms for transients and immigrant residents.
February 13, 2000
5 Hurt in Queens Fire in Illegal Cellar Units, NY Daily News
Injuries: 5:  two sisters ages 63 and 64; two men ages 36 and 50; and, a 27-year-old woman visiting her boyfriend
Where: 39-16 104th Street, the site of a two-story building in Corona, Queens whose cellar was illegally converted into six cubbyhole apartments, each big enough for one mattress and a plastic bag full of clothes only.
August 1998
The Battle of Richmond Hill, City Limits Magazine
Fatalities: a Guyanese seamstress and her daughter
Where: An illegal attic apartment.
June 8, 1998
Fire at Overcrowded Queens House Kills 1, New York Times
Fatalities: 1 killed
Injuries: 9, including a woman eight months pregnant who survived the fire by jumping two stories to the sidewalk.
Where: 163-14 109th Avenue, the site of a two family home in South Jamaica, Queens which had been illegally subdivided into six apartments where 15 people total, comprised of 10 families, resided.
June 1997
1 Dead, 4 Hurt in Brooklyn Blaze
Fatalities: 1 woman died
Injuries: 4 injured
Where: 950 Avenue, the site of a three-story brownstone in Bedford-Stuyvesant, Brooklyn where 12 people from seven families lived.
April 20, 1997
The Battle of Richmond Hill, City Limits Magazine
Fatalities: 4 people
Where: An illegally wired Maspeth boardinghouse in Queens, NY where sixteen occupants, mostly poor, Polish day laborers, leapt from second- and third-story windows to escape the flames.
February 13, 1996
Not Just Shabby and Dismal, Illegal Apartments Can Kill, New York Times
Fatalities: 3:  30 year-old single mother of 6, Renee Oates; her 3-year old daughter Ebony; and Ms. Oates 20 year-old boyfriend Kevin Young
Where: 109-39 156th Street, the site of a 2-story, 2-family dwelling with a large basement and usable attic in South Jamaica, Queens that was turned into a ramshackle boarding house that was divided up into at least 8 units. The fatalities took place in one of the makeshift attic units.
10.06.09
In September 2009, CHPC held a unique symposium at the Japan Society of New York which set the stage for Making Room.
Six housing design and planning experts from Tokyo, Barcelona, Leipzig, Montreal and San Diego came to New York City to share their expertise, experience, and insight into designing and planning compact, shared, and flexible housing that better reflect the real needs of our 21st Century households. Each international guest presented their work to an audience of government officials and housing, architecture, and real estate expert and then were interviewed by a variety of industry leaders from New York. The symposium culminated in a discussion by Alex Garvin and Paul Goldberger. You can watch each part of this symposium here.
Jerilyn Perine's introduction to the day – Why should we care about this issue in NYC?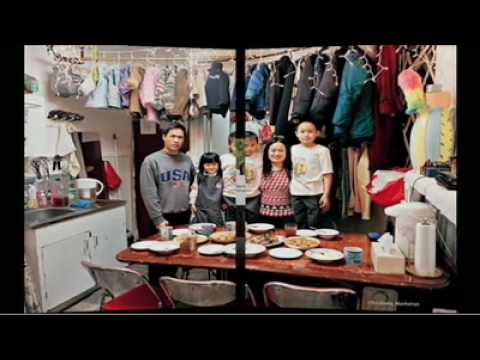 Azby Brown
Azby Brown (Tokyo) is a professor of Architectural Design at the Kanazawa Institute of Technology and founder and director of the Future Design Institute. He has written extensively on compact housing design, including books such as Small Spaces, The Very Small Home and The Japanese Dream Home.His most recent book, Just Enough: Lessons in Living Green from Traditional Japan will be available in early 2010.
Mr. Brown's talk focused on ways in which good design can promote a high quality of life, despite limited floor area being available for residences.  It featured recent examples of residential design in Japan in which careful use of natural light, soft spatial divisions, well-designed storage and fittings, and awareness of essential characteristics of social interaction combine to provide dwelling space which is private, personal, stimulating, and soothing.
Part One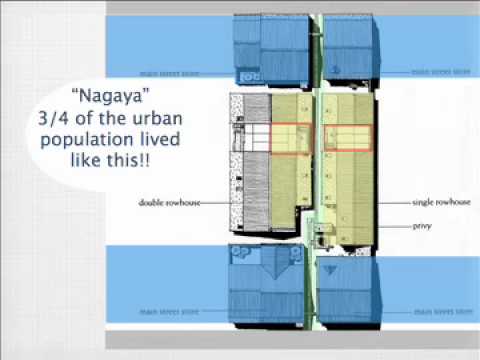 Part Two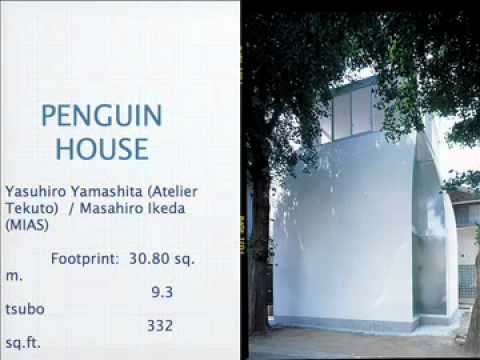 Tomoyuki Utsumi
Tomoyuki Utsumi (Tokyo) is the founder of Milligram Architectural Studio in Tokyo. He is at the forefront of the movement to revolutionize the way that Tokyoites live, from developing compact homes for single person households to reworking apartments so that generations of a family can easily live together. Mr. Utsumi is also a lecturer at Keio University.
Mr. Utsumi's presentation covered current Tokyo household trends and the impact of demographic change on the social requirements for housing design. Mr. Utsumi presented examples of his own ground-breaking work from the Milligram Architectural Studio, which includes housing that is specifically designed to respond to new population demand.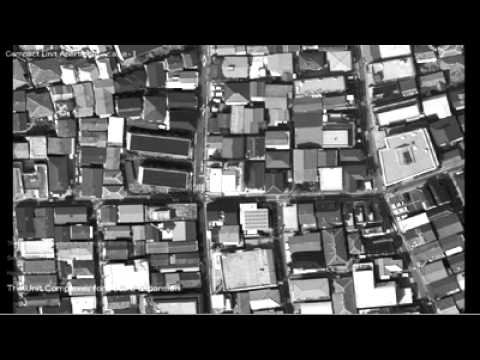 Interview of Tokyo Guests by Rosanne Haggerty & Abby Hamlin
Rosanne Haggerty, a MacArthur Genius Grant recipient, is a national leader in homelessness strategies in the United States. She is the President and Founder of Common Ground Community H.D.F.C., Inc., a New York City based nonprofit organization dedicated to finding innovative solutions to homelessness. She is the chair of CHPC's subcommittee on housing and space standards in New York City.
Abby Hamlin is President of Hamlin Ventures, LLC, a real estate development company and creative studio that focuses on select, design driven, projects. Ms. Hamlin serves on the advisory board of the NYU Real Estate Institute, is a trustee of the Van Alen Institute for Public Design, and serves on the board of advisors of Edison Properties.
Part One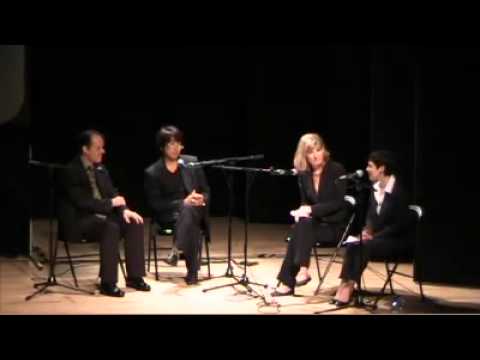 Part Two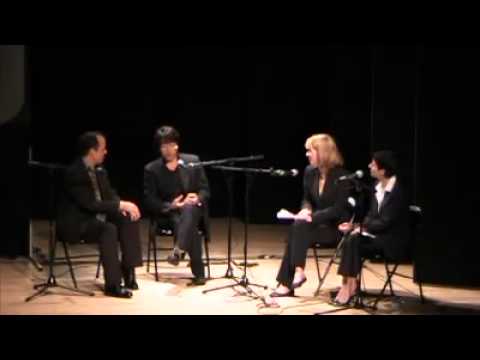 Vicente Guallart
Vicente Guallart (Barcelona) is the director of the new Institute for Advanced Architecture of Catalonia. His work focuses on mixed-use housing projects that are designed for diverse types of households, and which incorporate new technologies into housing units. His ground-breaking housing development Sociopolis in Valencia was featured in a MOMA exhibit on Spanish architecture in 2006.
Mr. Guallart presented his innovative work, which is a confluence of architecture, nature, and new technologies. His presentation discussed how he collaborates with many disciplines to create the sort of housing that is truly required in contemporary society. He believes that it is essential for architects to work with engineers, sociologists, anthropologists, geologists, and computer programmers among others.
Part One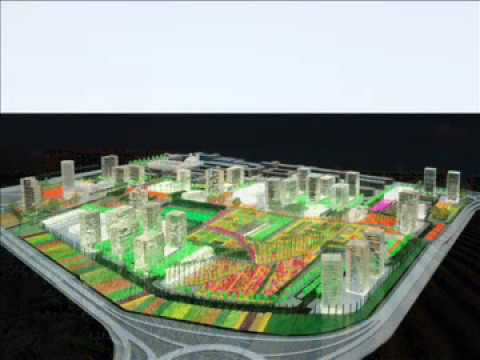 Part Two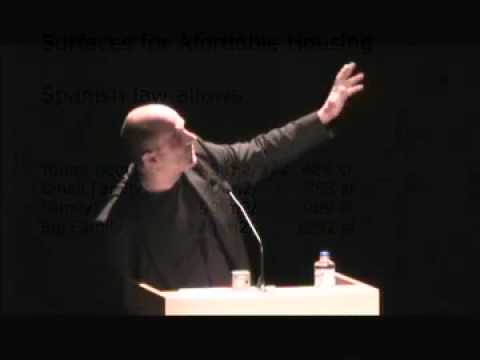 Ted Smith
Ted Smith (San Diego) is the founder of the architectural firm Smith and Others in San Diego. He is also an innovative developer-builder committed to producing alternative densities, inclusive of diverse economies and types of dwelling. His Go-Homes, developed in the 1980s-1990s, are re-imagined versions of the one family house that tested the boundaries of the San Diego housing regulations in order to respond to real housing need.
Mr. Smith's Go Homes provide affordability by having unrelated adults sharing houses. Although residents share a kitchen, the suites provide separate entrances and have private baths, lofty space, and private terraces. The homes are fully integrated in existing neighborhoods of one family homes. The presentation reviewed the history from the original house built with cash, and then bank financed versions that are flexible enough to work for multiple programs. The presentation also reviewed other projects derived from the initial idea and will discuss additional advantages of a liberal definition of family.
Part One
Part Two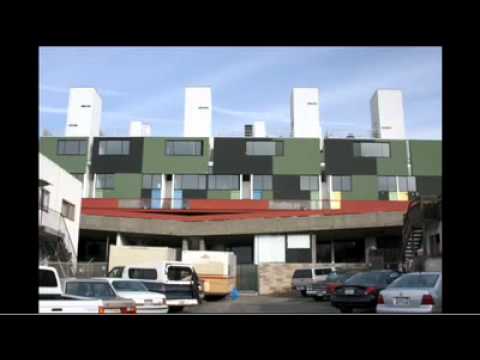 Vicente Guallart & Ted Smith Inteviewed by Paul Goldberger
Paul Goldberger, the Architectural Critic for The New Yorker, has written its celebrated "Sky Line" column since 1997. He also holds the Joseph Urban Chair in Design and Architecture at The New School in New York City. He was formerly Dean of Parsons The New School for Design. He began his career at The New York Times, where in 1984 his architecture criticism was awarded the Pulitzer Prize for Distinguished Criticism, the highest award in journalism.
Part One
Part Two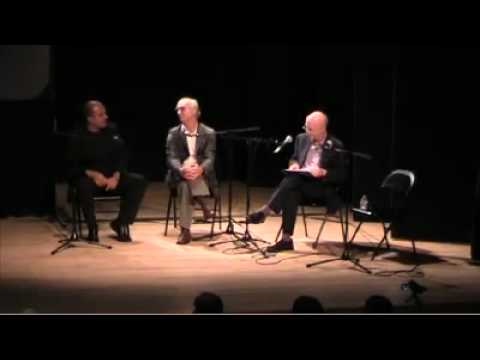 Avi Friedman
Avi Friedman (Montreal) is a Professor at McGill School of Architecture and the founder and director of its Affordable Homes Program.  He is known for his housing innovation and in particular for the Grow Home, a rowhouse designed to allow the interior to be altered to fit the space needs and budget of the owner.  He is the author of seven books on housing, a practicing architect and the recipient of numerous awards.  In 2000 he was selected by Wallpaper magazine as 1 of 10 people around the world "most likely to change the way we live."
Dr. Friedman's lecture looked at how socio-demographic and economic changes turn housing affordability into a challenge for many first-time homebuyers.  Out-of-the-box thinking needs to be pursued in order to lower housing costs significantly.  Buying a la carte, designing for growth, leaving space un-partitioned for the occupant to complete at a later stage, and implementing innovative cost-reduction technologies are some of the ideas that will be presented by Dr. Friedman.  Principles and applications were outlined and their application in real-world projects illustrated.
Part One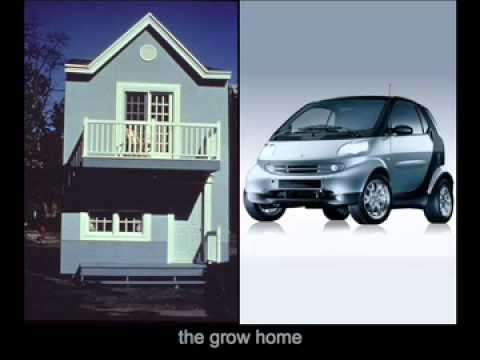 Part Two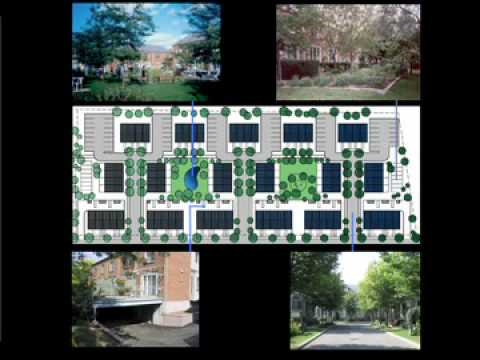 Iris Reuther
Iris Reuther (Leipzig) is an architect and the founder and principal of the Office for Urban Projects in Leipzig. Her firm was one of the first woman-owned technical planning firms to emerge from the former GDR. Her work focuses on developing mixed-use environments in areas of low demand and economic adversity. She is also Professor of Urban and Regional Planning at the University of Kassel and has written publications on the transformation processes of cities and regions. Dr Reuther has conducted planning and design workshops in Bushwick, East New York, and Williamsburg to help transform former brownfield sites.
Ms. Reuther's presentation looked at a wide variety of 21st century trends that are impacting on the concept of a housing unit. Her lecture will focus on the European perspective of these shifts. The media revolution, globalisation, climate change, and far-reaching changes in demographic development are raising new questions. The balance between the private and the public has shifted. The world of work is flowing into the sphere of the home. The presentation reported on examples in Leipzig, Berlin, and Hamburg and the international building fairs that have been taking place in Germany since the beginning of the 20th century. These fairs have set milestones in housing construction and addressed the contemporary questions regarding urban housing.
Part One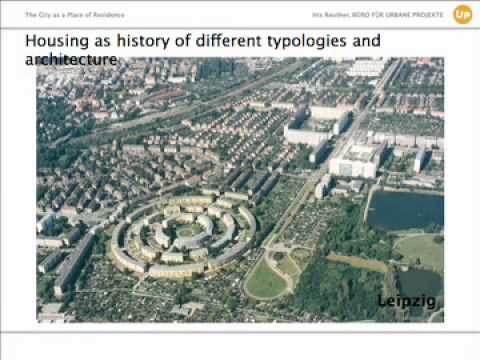 Part Two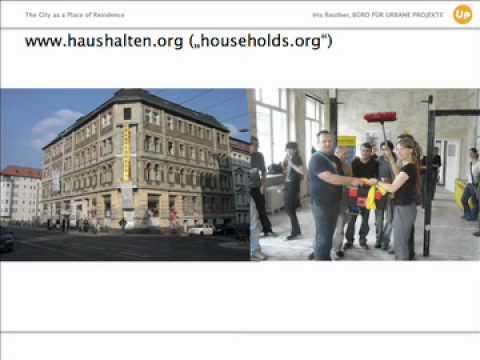 Avi Friedman and Iris Reuther Interviewed by James Colgate and Mark Strauss
James Colgate is Assistant Commissioner for Technical Affairs and Code Development at the New York City Department of Buildings, where he works on legislative and technical issues. He has extensive knowledge of the laws and regulations governing housing design and construction in New York City.
Mark Strauss, FAIA is Senior Partner in Charge of Planning and Urban Design at FXFOWLE Architects, where he leads the firm's Planning / Urban Design work. A key aspect of his interest and talent lies in developing planning approaches to assist communities, institutions, and developers redefine properties in response to design, economic, transportation, and political concerns. He has developed a national reputation for the sensitive and viable repositioning of sites and communities.
Part One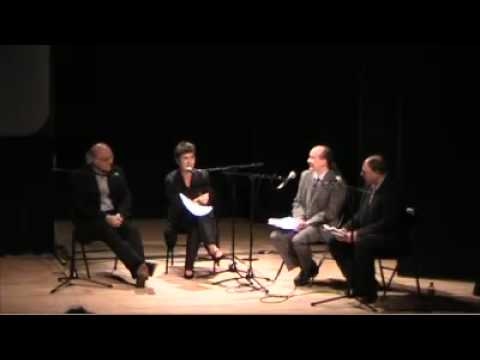 Part Two
Watch the day's wrap-up by The New Yorker Magazine's Paul Goldberger and acclaimed urban planner Alex Garvin: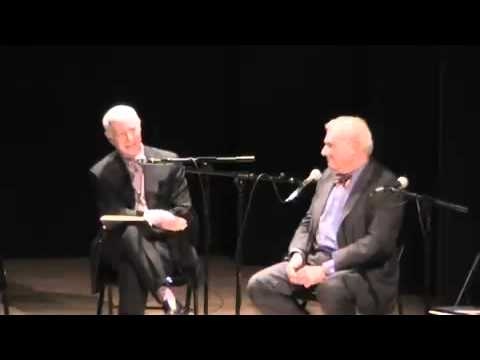 Paul Goldberger, the Architectural Critic for The New Yorker, has written its celebrated "Sky Line" column since 1997. He also holds the Joseph Urban Chair in Design and Architecture at The New School in New York City. He was formerly Dean of Parsons The New School for Design. He began his career at The New York Times, where in 1984 his architecture criticism was awarded the Pulitzer Prize for Distinguished Criticism, the highest award in journalism.
Alex Garvin, President and CEO of Alex Garvin & Associates, Inc. has combined a career in urban planning and real estate with teaching, architecture, and public service. Over the last 39 years, he has held prominent positions in five New York City administrations, including Deputy Commissioner of Housing and City Planning Commissioner. He is currently President and CEO of Alex Garvin & Associates, a planning and design firm in New York City that specializes in the public realm, and Adjunct Professor of Urban Planning and Management at Yale University.
With great thanks to our generous funders for this event: the Japan Society of New York, the Lavanburg Foundation, the Japan Foundation Center for Global Partnership, the estate of Marian Naumberg and the Charles H. Revson Foundation, and our partners, the American Institute of Architects and the Architectural League.
« Previous
1
…
8
9
10
News by Topic
News by Housing Type
News by Date