News
10.16.14
It was so great to be a part of the first Dwell on Design event in NYC! We had so much fun at the LA Dwell of Design and it was an honor to be a part of the first ever Dwell on Design at 82 Mercer Street.
On the Main Stage on the last day, our Deputy Director, Sarah Watson took part on a panel talking about the design of small spaces. She took part in the panel along with Life Edited's David Friedlander and Michael Chen at MKCA Architecture talking about how small space living can be maximized – and why it is so important to produce diverse housing options that include typologies for single adults in the housing marketplace.
We look forward to the continued growth and success of NYC Dwell on Design in the years to come. It has a powerful voice in the future of how design can support urban environments..
09.25.14
Deputy Director, Sarah Watson, will be featured on a panel during Dwell on Design.
Date:Saturday, October 11, 2014-4:00pm to 5:00pm
About the panel:
"Micro-housing is the trend du jour—instead of expansive loft spaces, we're seeing a shift toward city-led social housing competitions and developer-built condo towers with units marketed toward single occupants. Most New Yorkers live somewhere in the middle of the spectrum, packing into spaces between 500 and 1,000 square feet. Dwell invites David Friedlander of LifeEdited (whose Brooklyn apartment was featured in Dwell's September 2014 issue), architect Michael Chen of Normal Projects, and Sarah Watson, deputy director of Citizens Housing Planning Council, to a conversation about making the most of limited square footage."
Register for Dwell on Design here.
07.09.14
Film-maker Joanna Arnow has made this incredible short film on last year's Making Room exhibition at the Museum of the City of New York. Watch and enjoy!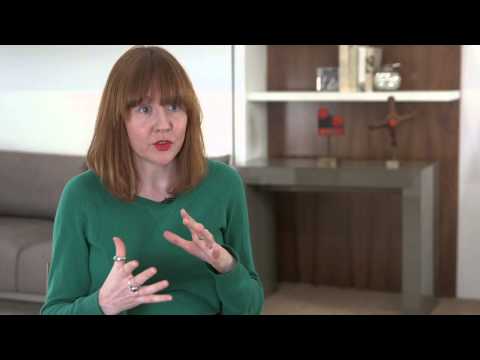 06.23.14
Making Room has spread outside of New York City over the last few years, including inspiring a new graduate research + design studio at the Georgia Tech School of Architecture entitled 21st Century Housing: Making Room in the Contemporary City.
As a part of that innovative studio, Sarah Watson of CHPC was invited to visit Dwell on Design LA at the Los Angeles Convention Center where the Georgia Tech team were showcasing the students work, announcing the winner of best design over the last year, and taking part in an onstage program to discuss the Making Room inspiration behind the studio, along with sponsors Resource Furniture and Architecture for Humanity.
Dwell on Design LA is America's largest design event, with three days of exhibitions, education, technologies, onstage programs, speakers, and more than 2,000 companies specializing in furnishings and products that relate to design.
The Resource Furniture booth was predictably popular among expo visiters – attracting large crowds who were fascinated by the cutting-edge transformable furniture. But the Georgia Tech booth also had exceedingly high traffic throughout the event with hundreds of visitors interested in the details of the students' work and their unique, fresh takes on housing design for our 21st century urban populations.
We were very happy to be there to experience the ripple effects of Making Room – and to see the great presentation by Stephen Taul of Georgia Tech, Lisa Blecker of Resource Furniture and Alix Ogilvie of Architecture for Humanity discussing this innovative design + research studio and announcing the student winner, Madona Kumar.
03.04.14
CHPC had a wonderful day touring the real world of New York City housing! On February 28, CHPC staff members visited a number of sites in Brooklyn that are closely related to our work.
We were happy to be joined for the day by a studio of graduate students of the Georgia Institute of Technology School of Architecture. Georgia Tech professor Michael Gamble is leading a three-year design + research studio entitled, 21st Century Housing: Making Room in the Contemporary City, for students to develop fully-realized buildings that respond to environmental realities, as well as support the needs of 21st century households and lifestyles. Professor Gamble brought his students to New York City for several days of site visits and tours of modern, well-designed compact apartments supported by communal spaces. Also joining us were Lisa Blecker and Laura Anderson of Resource Furniture, Diana Budds, a writer at Dwell Magazine, and Tricia Napor from the Alcoa Foundation.
Our day began at Navy Green, a supportive housing residence adjacent to the Brooklyn Navy Yard on Vanderbilt Avenue. Navy Green is operated by the Pratt Area Community Council, a non-profit organization based nearby in Brooklyn, with CHPC President Mark Ginsberg as the technical architect. PACC staff took our group through the building, highlighting its public spaces, well-lit corridors and stairwells, and a comfortable studio apartment for formerly homeless residents.
From Navy Green, our group went to Capsys, a producer of modular apartment units located inside the Navy Yard. There, we toured the assembly line of their massive building, once used to build warships but now converted to create apartments. We had the chance to walk through some nearly completed modules that were set for a supportive housing development targeted for military veterans in the Bronx.
After lunch at the Navy Yard's Building 92, CHPC and the Georgia Tech cohort visited nArchitects at their offices in DUMBO. nArchitects won the Bloomberg administration's adAPT competition – to design a micro-unit building on East 27th Street in Manhattan. Partner Eric Bunge described the firm's vision, its work to date, and walked the group through the process of winning the adAPT competition and the meticulous planning that was required to make the building happen.
It was a day full of learning about new approaches to housing a wide range of populations—a great way to connect the work of CHPC to the way New Yorkers are actually living and to introduce the Georgia Tech students to the diversity of our living spaces.
« Previous
1
2
3
4
…
9
Next »
News by Topic
News by Housing Type
News by Date