Hidden Housing: Ravensnest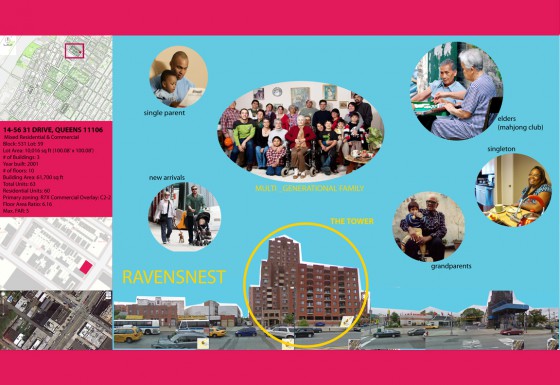 What is Ravensnest: An alternative to tower development for Astoria.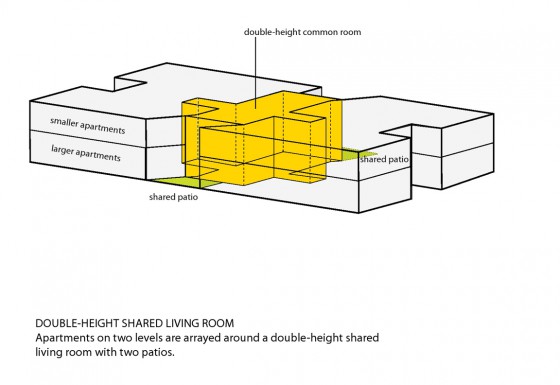 Concept Sketch: Floors are paired around double height lobby/living rooms.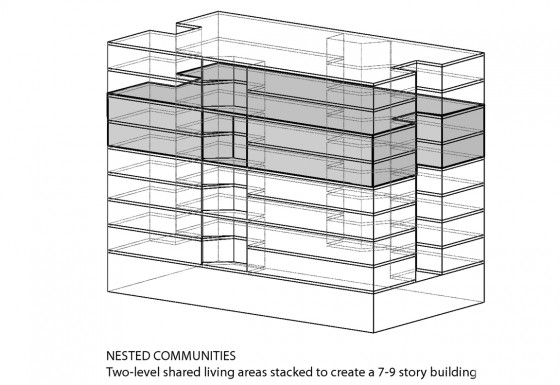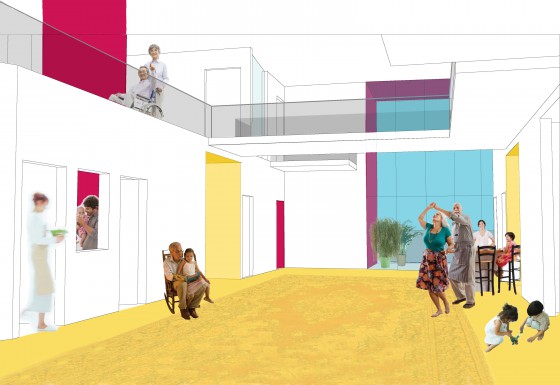 Concept Sketch: Floors are paired around double height lobby/living rooms.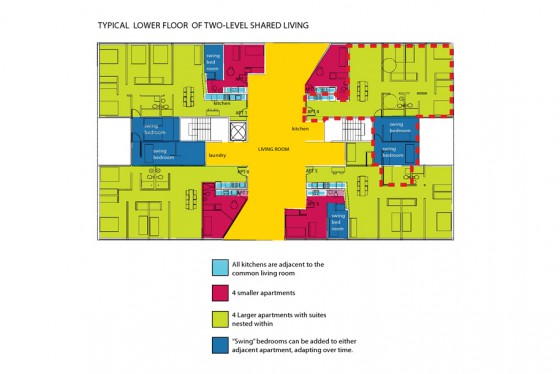 Floor plan with multi-generational apartment suites and swing rooms.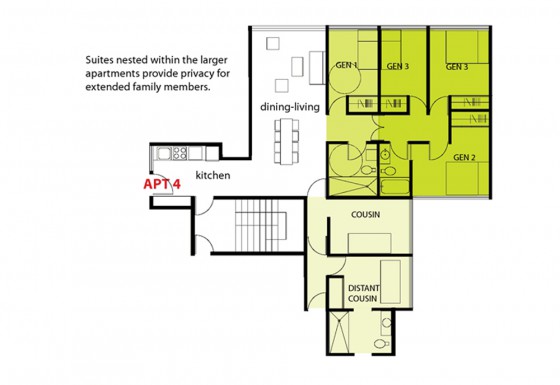 Neighborhood View: providing a new vital edge to Ravenswood Housing
Design Team:
Isobel Herbold
Kate Moxham
Paula Crespo
This project takes its name from Ravenswood, the public housing across the street from its site in Astoria, Queens. It is a seven-story alternative to future Tower development.
Every two floors share a large common lobby like a living room with a common laundry, large outdoor balconies and various internal ones. This central space is also activated by the placement of all the individual apartment kitchens along its edge.
A mix of very small and very large apartments accommodate the extended families of immigrants in the neighborhood and the multi-generational overflow from Ravenswood, which is filled to capacity.
Between the apartments are "swing rooms" that can be leased by either adjoining tenant. Within each larger apartment are suites of rooms that allow degrees of privacy. Here they are labeled by the potential generations that might use them: the grandparents in the ADA accessible GEN1 suite, the children with their children in GEN2, and "visiting" cousins in the "swing suite."
The ground floor has a day care and senior citizen center for intergenerational play.
Watch video of the team's full presentation
Download project PDF
Designs by Architect