Unpacking the Home: 3 for 2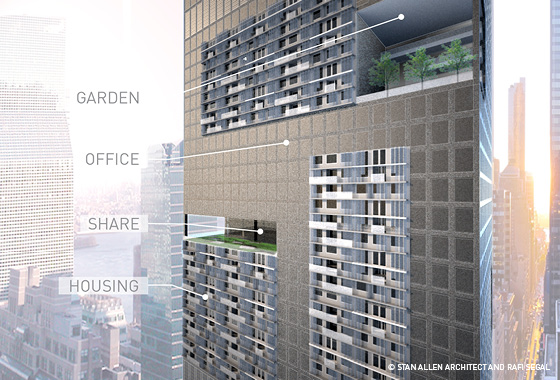 The changing facade of a midtown office building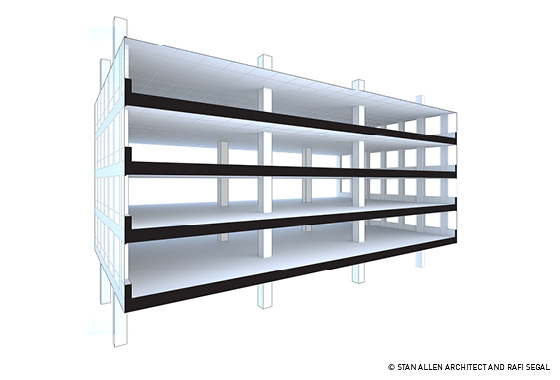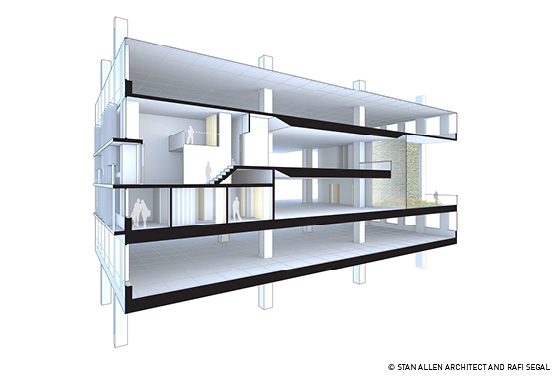 Proposal slotted into existing structure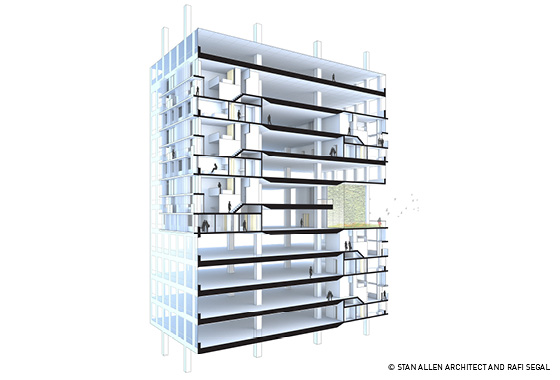 Deployment of housing throughout building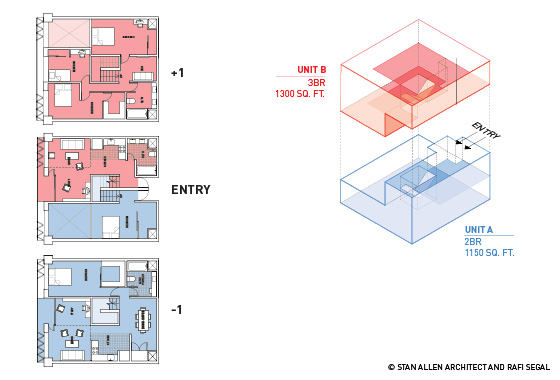 Apartment type 1: The Interlock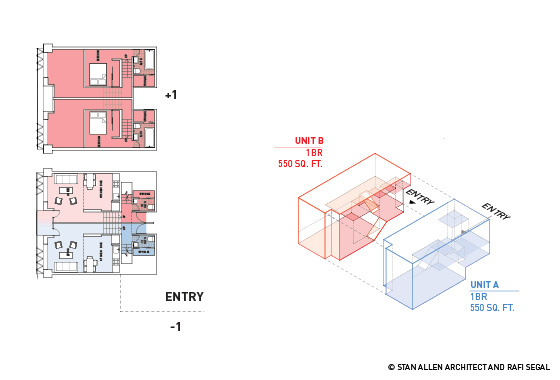 Apartment type 2: The Duplex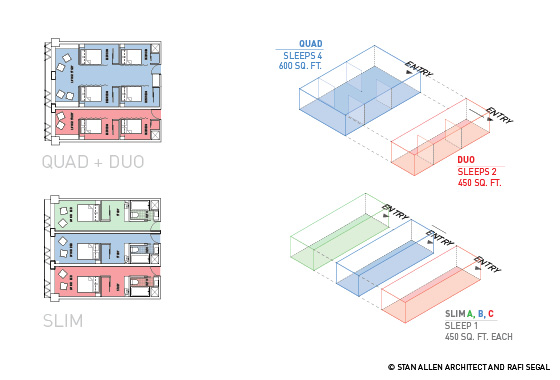 Apartment type 3, 4, 5: The Quad, The Duo, The Slim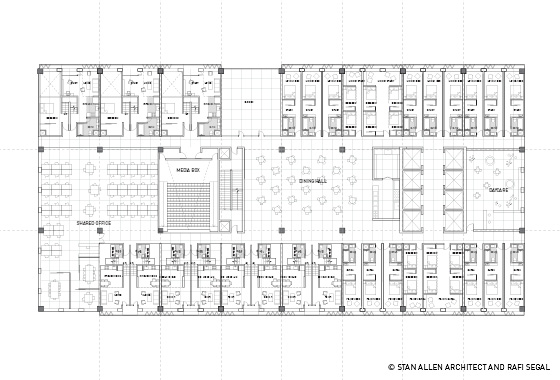 Office floor plate converted to mixed use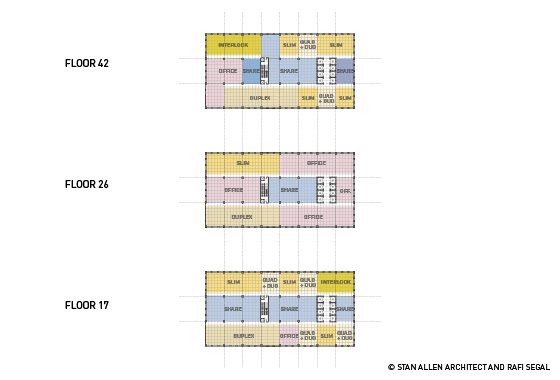 Typical floor layouts in converted office building
MIDTOWN, MANHATTAN
Re-using the 1960s office tower
Using the prototypical structure of the 1960s office building, this proposal transforms underutilized commercial space to residential apartments and shared facilities.
Two floors of the buildings outer structural bays are converted to three new residential levels, taking advantage of the discrepancy in floor heights between commercial and residential spaces.  The central zone of the building is divided between smaller office use, shared work space and other collective programs. Vertical gardens puncture the façade of the building offering open park space to the inhabitants of the building.
Young professionals, single parents, couples with a new born, commuters, and others working long hours in the city can find a variety of unit sizes and accessibility to shared spaces and collective programs.
Watch video of the team's full presentation
Download project PDF
Designs by Architect