Unpacking the Home: Under One Roof, Whitestone, Queens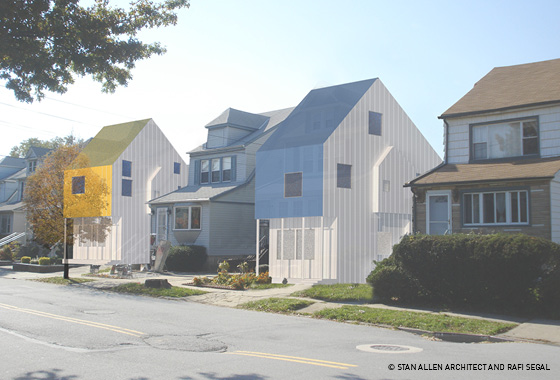 147th Street, Whitestone, Queens, NY.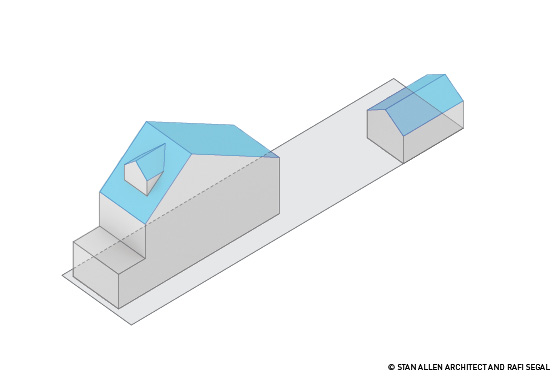 Diagram of existing housing stock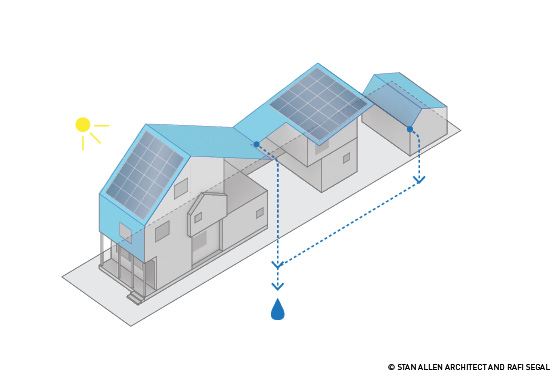 Diagram of proposed housing prototype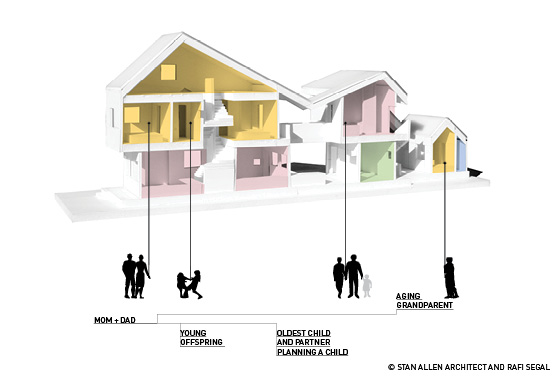 Four generations under one roof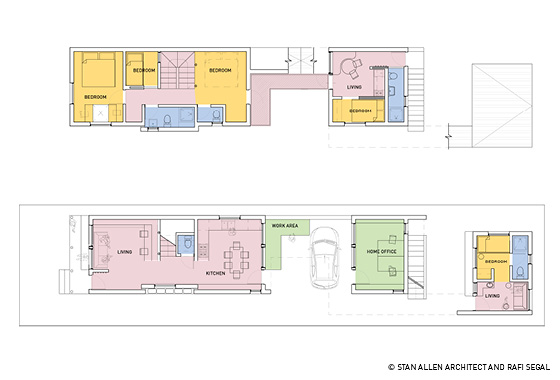 First and second-floor plans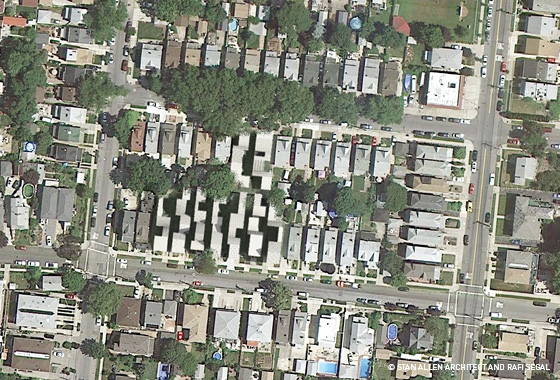 Re-thinking the detached single family house for an extended family
The roof of the traditional single-family house is extended into the depth of the lot to create a continuous multi-pitched roof structure, encompassing three individual but related units. While maintaining the existing façade towards the street, the house typology is transformed.
The existing typology of a single large house at the front of the lot with an arbitrarily inhabited backyard is replaced by a series of open, closed, and courtyard spaces, which allow for multiple configurations of family members and relatives within the units of the house.
This new organization is better suited for the living habits of extended, multi-generation families, who comprise today the majority of Queen's growing population.
Watch video of the team's full presentation
Download project PDF
Designs by Architect