A Home Of One's Own – Micro-Lofts For Single Adults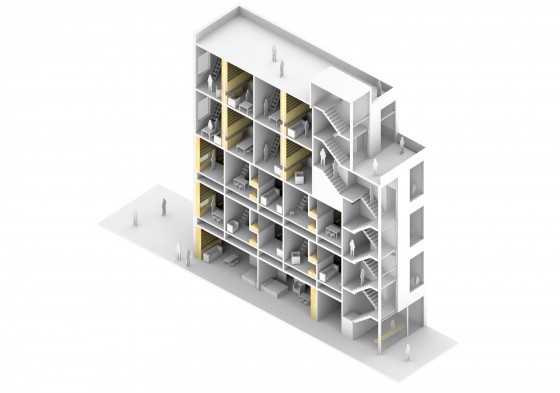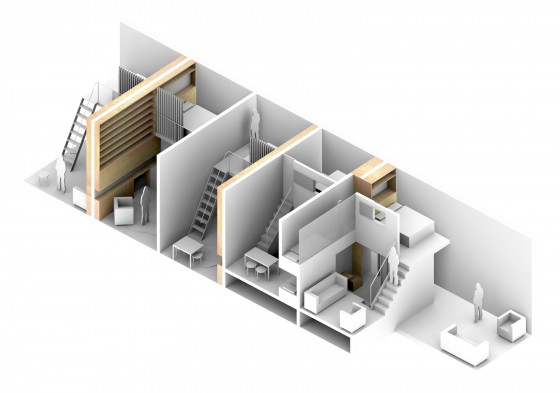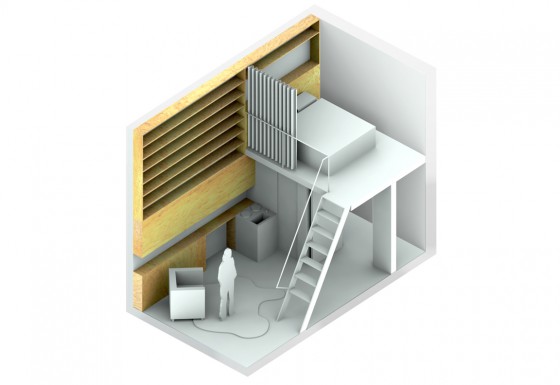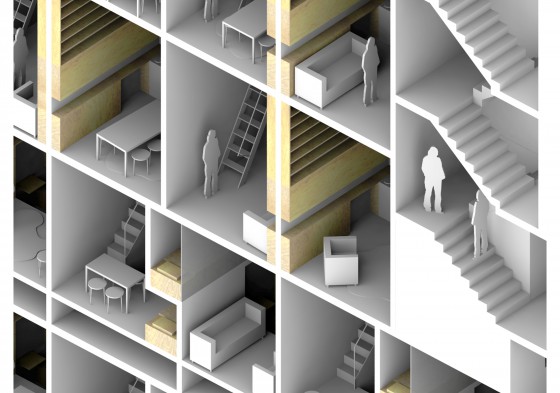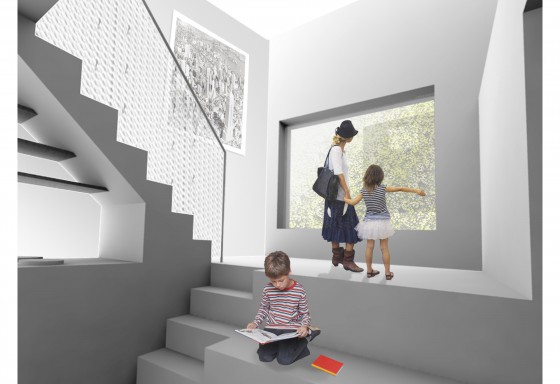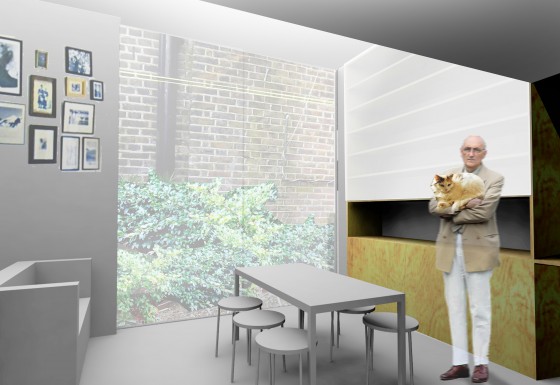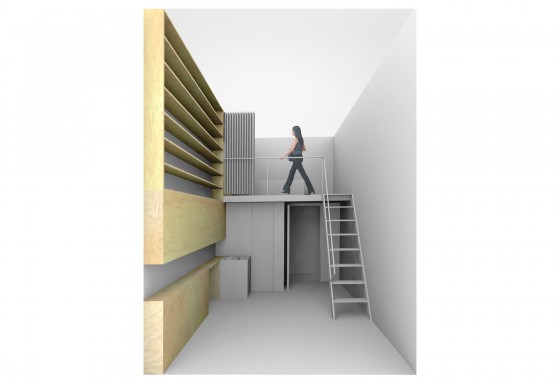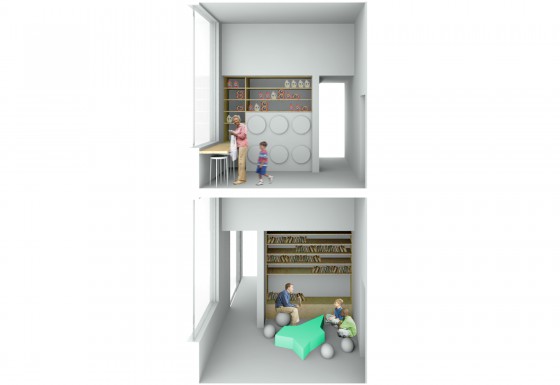 Design Team:
Terri Chiao
Deborah Grossberg Katz
Joseph Vidich
Leigha Dennis
The Micro-Loft typology is designed to satisfy an ever growing population and the need for affordable housing given the high land value within New York City. These units offer a flexible and private space for its inhabitants while doubling the density of the typical NYC residential townhouse lot.
The 232 square-foot Micro-Loft unit typology has a smaller footprint than a typical studio but is much taller, with 15′ floor-to-ceiling height and a large mezzanine.
By adding a five-foot side lot for light and air to a typical 25′ x 100′ New York City lot, 20 "Micro-Loft" are accommodated in this low-rise apartment building.
A typical floor houses five Micro-Lofts arrayed along the length of the building. The stairwell opens onto a common space on each floor with shared building amenities such as a laundry room, children's play space, and communal work tables.
Large windows on the side-lot facade bring diffuse light into the unit and create passive air circulation.  The mezzanine reclaims the space over the hallway to create a larger, lofted room.  The 15′ floor-to-ceiling height allows the inhabitant to stand up in both spaces.
Watch video of the team's full presentation
Download project PDF
Designs by Architect